Who developed MyGriefToolbox.ca
Developed by:



Canadian Virtual Hospice is the world's most comprehensive online portal for information and support on advanced illness, palliative care, and grief. It serves the information and support needs of people living with advanced illness, families and caregivers, health providers, researchers, and educators. Canadian Virtual Hospice also operates: VirtualHospice.ca, PortailPalliatif.ca, MyGrief.ca, LivingMyCulture.ca, LivingOutLoud.life, vivreAfond.ca, Methadone4pain.ca, KidsGrief.ca, and DeuildesEnfants.ca and is active on numerous social media platforms.
In collaboration with: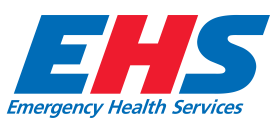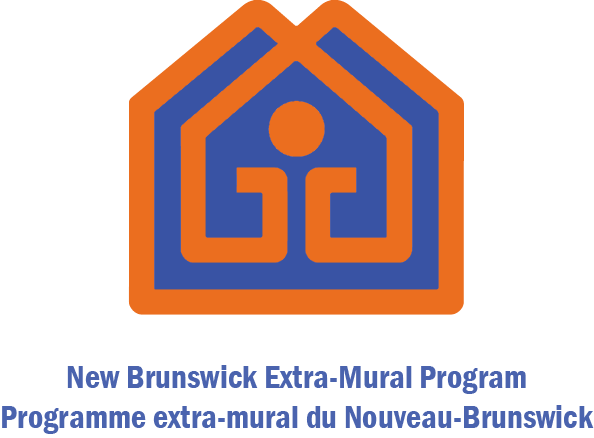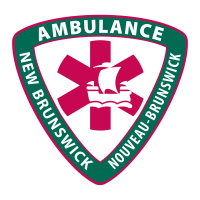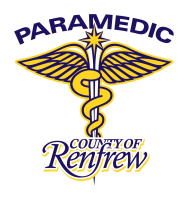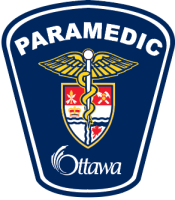 With investment by:

Production of MyGriefToolBox.ca was supported by Health Excellence Canada. Unmodified use or reproduction of this publication is permitted within Canada for non-commercial purposes only. This publication is provided "as is" and is for informational/educational purposes only. It is not intended to provide specific medical advice or replace the judgment of a healthcare professional. Those preparing and/or contributing to this publication specially disclaim all liability or warranty of any kind, whether express or implied.
Team leads and writers
Cheryl Cameron, M.Ed, ACP
Advanced Care Paramedic
Former Lead of the EMS Palliative Assess,
Treat and Refer Program, Alberta Health Services
Edmonton, Alberta
Christopher MacKinnon, PhD, OPQ
Psychologist, Executive Director, Monkland Psychology
Practicum Faculty – Portland Institute for Loss and Transition
Montreal, Quebec
Development team
Shelly Cory, MA
Executive Director
Canadian Virtual Hospice
Winnipeg, Manitoba
Marianne Arab, MSW/RSW
Provincial Manager of Psychosocial Oncology Palliative and Spiritual Care
Nova Scotia Health Authority
Cancer Care Program
Halifax, Nova Scotia
Dr Alix Carter, MD MPH FRCPC
Medical Director, Research
EHS Nova Scotia
Director, Division of EMS
Dalhousie University Department of Emergency Medicine
Careen Condrotte, BA
Registered Social Worker (RSW)
Provincial Coordinator
AHS EMS Critical Incident Stress Management
Grande Prairie, Alberta

Michelle Harrison, BSc AHN, MA
Project Manager
Paramedics Providing Palliative Care at Home Project
Halifax, Nova Scotia

Grief expert reviewers
Glen Horst, PhDmin
Spiritual Card Advisor
Canadian Virtual Hospice
Winnipeg, Manitoba

Edward Rynearson, MD
Distinguished Professor
Seattle, Washington
Shane Sinclair, PhD
Director, Compassion Research Lab
Calgary, Alberta
Andrea Warnick, RN, MA
Psychotherapist – Childrens' Grief
Guelph, Ontario
Video contributors
Marianne Arab, MSW/RSW
Provincial Manager of Psychosocial Oncology Palliative and Spiritual Care
Nova Scotia Health Authority
Cancer Care Program
Halifax, Nova Scotia
Cheryl Cameron, M.Ed, ACP
Advanced Care Paramedic
Former Lead of the EMS Palliative Assess,
Treat and Refer Program, Alberta Health Services
Edmonton, Alberta
Leslie Card
Advanced Care Paramedic
Member of the Critical Incident Stress Team
Emergency Health Services
Windsor, Nova Scotia
Dr Alix Carter, MD MPH FRCPC Medical Director, Research
EHS Nova Scotia
Director, Division of EMS
Dalhousie University Department of Emergency Medicine
Tyne Lunn
Advanced Care Paramedic
Community Care Paramedic
Alberta Health Services
Peace River, Alberta
Christopher MacKinnon, PhD, OPQ
Psychologist, Executive Director, Monkland Psychology
Practicum Faculty – Portland Institute for Loss and Transition
Montreal, Quebec
Tristan Redden
Primary Care Paramedic
Communications Supervisor
Emergency Health Services
Halifax, Nova Scotia
Nick Richards
Advanced Care Paramedic
Clinical Support Paramedic
Emergency Health Services
Halifax, Nova Scotia
Don Smith
Advanced Care Paramedic
Alberta Health Services, EMS North Zone
Grande Prairie, Alberta
Olivia Tomes
Advanced Care Paramedic
Community Care Paramedic
Alberta Health Services
Calgary, Alberta
Kim Weidger RN, PhD, CHPCN(C)
Associate Professor, Faculty of Nursing, University of Toronto

Sandy Buchman, MD, CCFP (PC), FCFP
Past President, The Canadian Medical Association
Palliative Care Physician – Palliative Care & Education for the Homeless
Health Associates St. Michael's Hospital
Associate Professor, Family and Community Medicine – Division of Palliative Care
University of Toronto
Lawrence Cheung
Spiritual Health Practitioner
Adjunct Professor, School of Medicine – Palliative Care Division
University of British Columbia
Elizabeth (Betty) Davies RN, PhD, FAAN
University of Victoria
Victoria, British Columbia
Mike Harlos MD CCFP(PC), FCFP Palliative Care (Retired)
Medical Director of Adult and Pediatric
Palliative Care for the Winnipeg Regional Health Authority
David Henderson MD, CCFP (PC)
Senior Medical Director Integrated Palliative Care, Nova Scotia Health Authority
Medical Director, Colchester East Hants Palliative Care Program
Assistant Prof. Dept. of Family Medicine, Dalhousie University
Peter Hudson, RN, PhD
Director of the Centre for Palliative Care
University of Melbourne, Australia
Professor, University of Melbourne & Queen's University, Belfast
Tom Hutchinson, MD, FRCP(C)
Professor, Department of Medicine and Department of Oncology
Director, McGill Programs in Whole Person Care
Stephen Liben, MD
Full Professor of Pediatrics, McGill University
Director, Pediatric Palliative Care Program, The Montreal Children's Hospital
Susan MacDonald, MD, CCFP PC FCFP
Associate Professor Medicine & Family Medicine
Memorial University
Balfour Mount, O.C., O.Q., MD, FRCSC, LLD.
Emeritus Professor of Medicine & Eric M. Flanders Chair in Palliative Medicine
McGill University
Hodan Nalayeh
Media Professional and Creative Director
Former host of Integration for OMNI Television
Irene Rezenbrink, BA, MSocAdmin, PhD, DVATI
Vancouver Art Therapy Institute
David Roy, O.C., O.Q., PhD
Former Editor-in-Chief of the Journal of Palliative Care
Founder and former Director of the Centre for Bioethics
Clinical Research Institute of Montréal
Neenu Sati
Wife of Shekhar, who died in 2014
Pickering, Ontario
Shahina Siddiqui
Founder and Executive Director of the Islamic Social Services Association
Kelli Stajduhar, BSN, MSN, PhD
Professor and PhD Coordinator
University of Victoria School of Nursing
David Stark
Husband of Erica Stark who died in 2014; father of three
Toronto, Ontario
Rose Steele, RN, BScN, MSc, PhD
Professor, Faculty of Health
York University
Tara Tucker, MD, FRCPC, MEd
Faculty of Medicine, University of Ottawa
Sarah Walker, BSW, MSW
Former Executive Director of Hospice Calgary
Andrea Warnick, RN, MA
Psychotherapist – Childrens' Grief
Guelph, Ontario
Video contributors (French edition)
Ghislain Bercier
Community Paramedic
Member of Peer Support Team
Ottawa Paramedic Service
Mathieu Frenette
Primary Care Paramedic
Ambulance New Brunswick
Melanie Grenier
Community Paramedic
Ottawa Paramedic Service
Chelsea Lanos
Advanced Care Paramedic
County of Renfrew Paramedic Service
Ottawa, Ontario
Christopher MacKinnon, PhD, OPQ
Psychologist, Executive Director, Monkland Psychology
Practicum Faculty – Portland Institute for Loss and Transition
Montreal, Quebec
Deborah Ummel, Ph.D., Psychologue
Professeure adjointe, Département de psychoéducation
Faculté d'éducation, Université de Sherbrooke
Paramedic advisors
Jeff Baillie
Primary Care Paramedic
Emergency Health Services
Tantallon, Nova Scotia

Leslie Card
Advanced Care Paramedic
Member of the Critical Incident Stress Team
Emergency Health Services
Windsor, Nova Scotia

Meredith Glover
Advanced Care Paramedic
Community Paramedic
Alberta Health Services
Calgary, Alberta

Stacy Goulder
Advanced Care Paramedic
Senior Staff Development Officer
Alberta Health Services
Calgary, Alberta
Tjeerdina (TJ) Hoekstra
Primary Care Paramedic
Alberta Health Services
Peace River, Alberta
Judy Hollett
Peer Team Coordinator
Emergency Health Services
Halifax, Nova Scotia
Jenna Hook
Advanced Care Paramedic
Alberta Health Services
Grande Prairie, Alberta
Nathalie Labelle
Clinical Coordinator and Performance Coach
Regional Paramedic Program
Eastern Ontario
Tyne Lunn
Advanced Care Paramedic
Community Care Paramedic
Alberta Health Services
EMS Mobile Integrated Healthcare
Alberta
Dawn Nickerson
Advanced Care Paramedic
Emergency Health Services
Halifax, Nova Scotia
Tristan Redden
Primary Care Paramedic
Communications Supervisor
Emergency Health Services
Halifax, Nova Scotia
Keri Rempel
Advanced Care Paramedic
Alberta Health Services
Grande Prairie, Alberta
Nick Richards
Advanced Care Paramedic
Clinical Support Paramedic
Emergency Health Services
Halifax, Nova Scotia
Teresa Roberts
Advanced Care Paramedic
Alberta Health Services
Calgary, Alberta
Gilles Roy
Operations Manager
Medavie Health Services, New Brunswick
Warren Sharpe
Primary Care Paramedic
Alberta Health Services
Peace River, Alberta
Don Smith
Advanced Care Paramedic
Alberta Health Services, EMS North Zone
Grande Prairie, Alberta
Wes Thompson
Primary Care Paramedic
Alberta Health Services
Peace River, Alberta
Olivia Tomes
Community Care Paramedic
Alberta Health Services
Calgary, Alberta
Jacene Tyler
Advanced Care Paramedic
Alberta Health Services
Grande Prairie, Alberta
Reviewers
Elizabeth Anderson
Primary Care Paramedic
Community Paramedic
Ottawa, Ontario
Alynne Baiton
Advanced Care Paramedic
Alberta Health Services
South Zone, Alberta
Leon Baranowski MEd, DipHE, FHEA, MCPARA
Advanced Care Paramedic
Paramedic Practice Leader
BC Emergency Health Services
Vancouver, British Columbia
Ghislain Bercier
Community Paramedic
Ottawa Paramedic Service
Lorraine Downey
Primary Care Paramedic
Peer Support Coordinator
Ottawa, Ontario

Tammy Dupuis
Primary Care Paramedic
Community Paramedic
Ottawa, Ontario
Mike Eby
Advanced Care Paramedic
Toronto, Ontario
Tracy Faraday
Primary Care Paramedic
Ottawa, Ontario

Mathieu Frenette
Primary Care Paramedic
Ambulance New Brunswick
Matthew Friesen
Primary Care Paramedic
Ottawa, Ontario
Tianna Gibson
Primary Care Paramedic
Alberta Health Services
Edmonton Zone, Alberta
Dwayne Gidney
Advanced Care Paramedic
Acting Superintendent
Clinical Training and Operations
Ottawa, Ontario
Stacy Goulder
Advanced Care Paramedic
Senior Staff Development Officer
Alberta Health Services
Angela Graham MEd, ACP
Professional Development Officer
Accreditation Specialist
Medavie Health Services - West
Saskatoon, Saskatchewan
Jennie Helmer BCom, MEd
Advanced Care Paramedic
Paramedic Specialist
Pemberton, British Columbia

Tracey Izzard
Primary Care Paramedic
Community Paramedic
Ottawa, Ontario
Erika Kirkman
Advanced Care Paramedic
Alberta Health Services
Central Zone, Alberta
Megan Koskie, ICP
Transition Lead
Emergency Medical Services
Saskatchewan Health Authority
Chelsea Lanos
Advanced Care Paramedic
County of Renfrew Paramedic Service
Selena Letain
Advanced Care Paramedic
EMS Operations Manager
Saskatchewan Health Authority
Tyne Lunn
Advanced Care Paramedic
Community Care Paramedic
EMS Mobile Integrated Healthcare
Alberta
Alberta Health Services EMS
Nellie Maund-Stephens
Advanced Care Paramedic
Alberta Health Services
South Zone, Alberta
Marsha McCall RN MSN
Program Manager
BCEHS Critical Incident Stress Program
Vancouver, British Columbia
Tara McCullough
Primary Care Paramedic
Alberta Health Services
South Zone, Alberta
Brian Morris
Advanced Care Paramedic
Superintendent
Ottawa, Ontario
Stanley Morrow
Advanced Care Paramedic
Ottawa, Ontario
Denica Mulder
Advanced Care Paramedic
Alberta Health Services
Calgary Zone, Alberta
Tristan Redden
Primary Care Paramedic
Communications Supervisor
Emergency Health Services
Halifax, Nova Scotia
Tammie-Lee Rogowski RN CHPCN(C) CCHN(C)
Clinical Team Manager Palliative Care
and Home Care Nursing Services
Interlake-Eastern Regional Health Authority
Selkirk, Manitoba
Lori Simcoe
EMS Quality Officer
Shared Health
Selkirk, Manitoba
Jessica Waterhouse
Advanced Care Paramedic
Ottawa, Ontario
Communications
Tara Sibko
Manager of Communications and Engagement
Canadian Virtual Hospice
Winnipeg, Manitoba
Video content
Wendy Rowland BAH, MA
Director
Toronto, Ontario
Robin Bain
Cinematographer
Toronto, Ontario
Photos
Courtesy of Alberta Health Services Emergency Medical Services and Ottawa Paramedic Service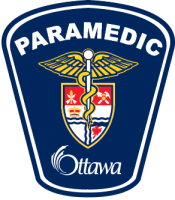 Platform development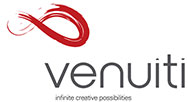 Aazir Munir
Project Manager
Venuiti Solutions
Instructional design
Paula Nunes-Haggett
Brampton, Ontario
Graphic design

Editing
Marg Cooke, M.S.W.
Sidney, British Columbia
Administration and support
Angie Saj
Office Manager
Canadian Virtual Hospice
Winnipeg, Manitoba
Danielle Saj
Intern
Canadian Virtual Hospice
Winnipeg, Manitoba
Jen Saj
Intern
Canadian Virtual Hospice
Winnipeg, Manitoba